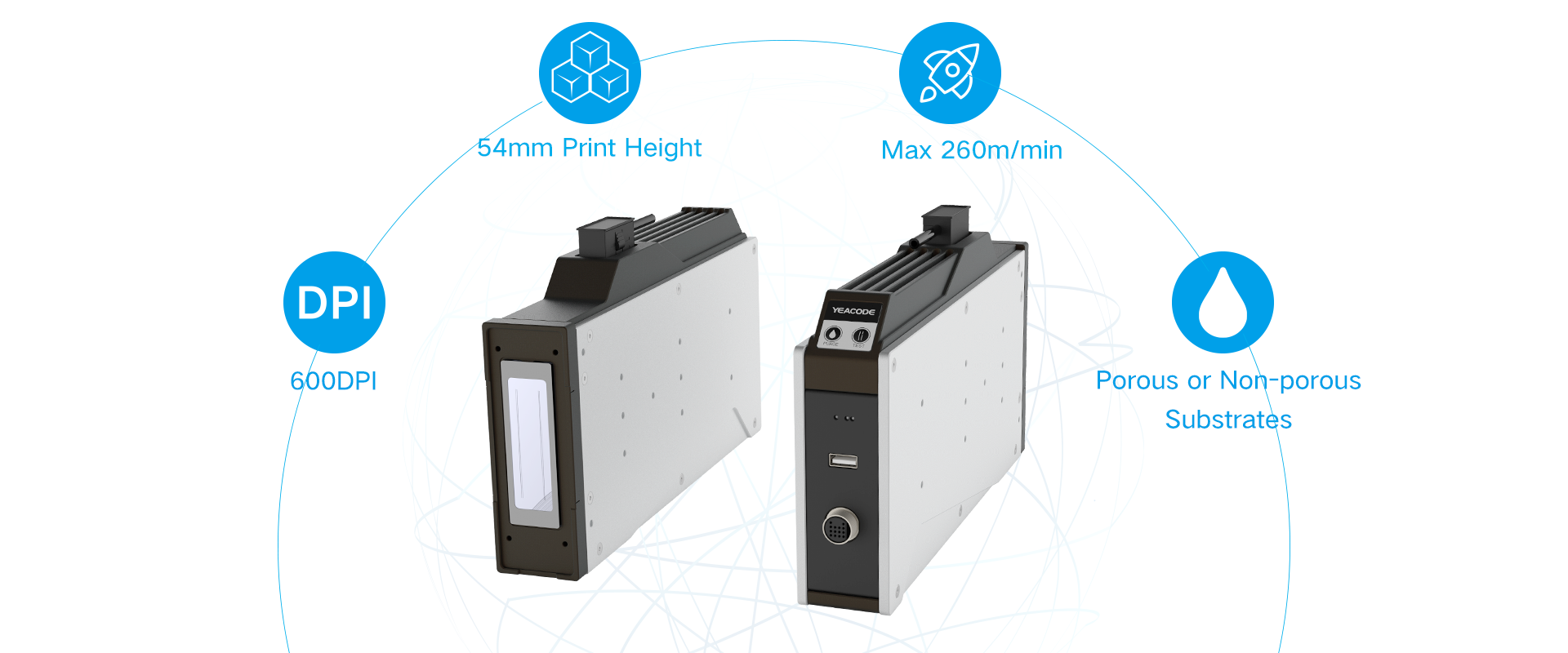 600DPI vertical print resolution, Maximum 54.1mm print height; Freely combination,
separation, stitching of 4 printheads, up to 216mm height total.
Maximum 260m/min print speed working in various production environment; High quality print effect at both sideward and downward.
Oil based and UV based ink for Porous or non-porous substrates.

Large Size
54mm print height per single head,
freely combination,stitching of 4 printheads,
up to 216mm height total.
Control system:  81 Controller       84 Controller
Multi-Function Continuous Ink Supply System(MCISS)
YEACODE newly launched ink supply system supports siphon & negative pressure
dual-mode ink supply, suitable for UV ink and oil ink. the model features one&button purging,
low ink detection,built-in heating and auto-stirring etc. The stable and
reliable ink supply system brings a new experience to coding and marking.
Ink Supply System:  MCISS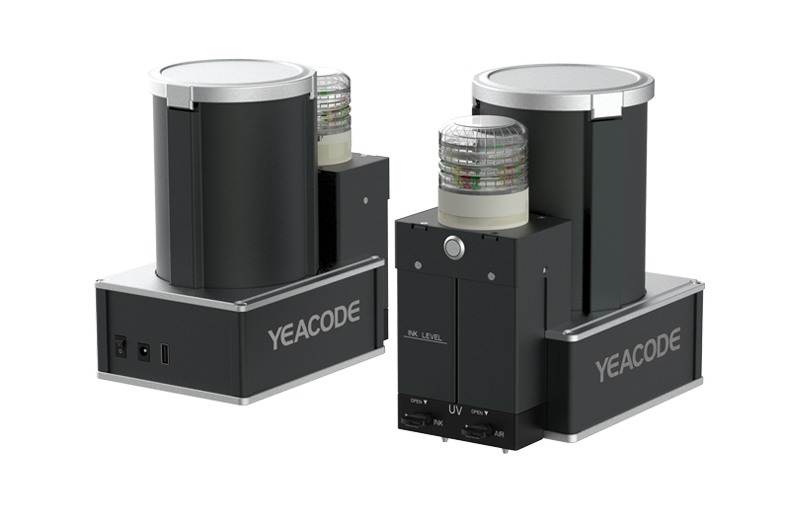 600DPI
Horizontal:150/300/600DPI; Vertical:150/300/600DPI;
each row of nozzles alternate printing to meet the needs at
high speed and high resolution.


260m/min
Ricoh MH5420(G5) adapted, max 260m/min print speed
to meet various production needs.
Technology
Piezoelectric Printing
Print Engine
Ricoh MH5420
Print Speed
Max 260m/min
Throw Distance
0-5mm (Optimum)
Resolution
Horizontal DPI 150/300/600;
Vertical DPI 150/300/600;
300*300DPI and 150*150DPI high speed alternate printing
Print Height
54mm
Print Orientation
Sideward/Downward;
Ink
Oil-based, UV ink;
Ink Management
Auto read ink type and info, auto track ink usage.
Working Temperature
59°F (15°C) -104°F (40°C)
Storage Temperature
41° F (5°C) -113°F (45°C)
Hardware Dimensions
158*279.7*44.5mm
Certifications
CE、FCC
Pursuit of excellence   Developing by innovation